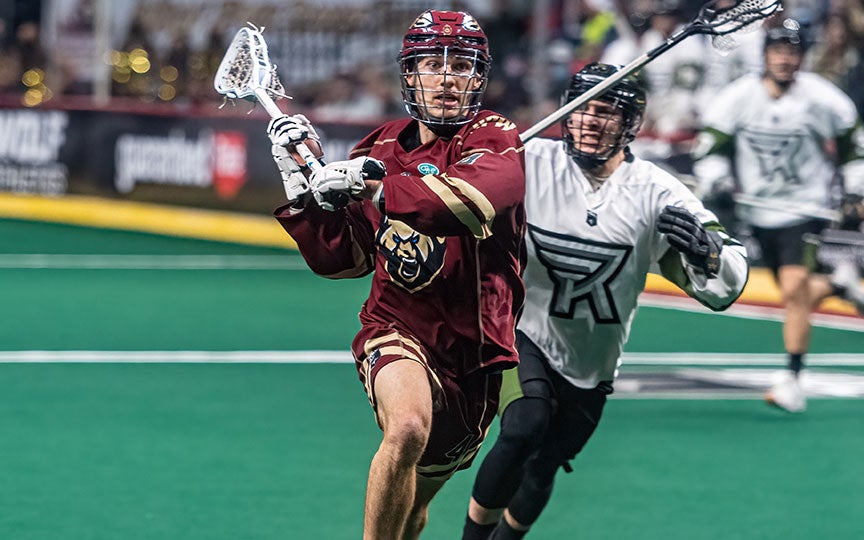 Albany Firewolves 2022-2023 Schedule
Dec
17
|

2022
-
Apr
29
|

2023
Albany Firewolves 2022-2023 Schedule
Event Details
The Albany FireWolves is the Capital Region's very own Professional Box Lacrosse team, playing in the National Lacrosse League out of the MVP Arena in downtown Albany, NY.
Home Schedule:
Saturday, December 17 @ 7pm vs Rochester
Saturday, January 7 @ 7pm vs Halifax
Saturday, January 21 @ 7pm vs Riptide
Saturday, February 18 @ 7pm vs Vegas
Saturday, March 4 @ 7pm vs Georgia
Saturday, March 25 @ 7pm vs Toronto
Saturday, April 15 @ 7pm vs Georgia
Sunday, April 23 @ 3pm vs Philly
Saturday, April 29 @ 7pm vs Buffalo
Additional Ticket Information
$75 - Sec. 103-107 & 118-122 Row AA
$65 - Sec. 103-107 & 118-122 Row BB-DD
$45 - Sec. 104-106 & 119-121 Row A-J
$35 - Sec. 104-106 & 119-121 Row K-U
$30 - Sec. 102, 108, 118 & 122
$25 - Sec. 101, 109-110, 115-117, 123-125 & 130
$20 - Sec. 111-114
$15 - Sec. 126 - 129 Row E-P
$10 - Sec. 126 & 129 Row Q-R
All sales are final. No refunds, exchanges or upgrades. Prices are subject to change.
CLEAR plastic, vinyl or PVC bags no larger than 12" x 6" x 12" will be allowed. Small clutch bags no larger than 4.5" x 6.5" (approximately the size of a hand) will be allowed and do not need to be clear. Larger and other types of bags are prohibited.
There is no storage or check-in for prohibited bags. For patrons with young children in attendance, diaper bags are allowed and subject to search.
The following items are prohibited:
professional cameras
video/audio recorders including GoPro and stick style HD cameras
weapons of any kind
backpacks
outside food and beverage
glass items
fireworks
laser pens, glow sticks
banners on poles
selfie sticks
umbrellas
poster tubes
Concessions do not accept cash. Cards, Apple Pay and Google Pay are accepted.
MVP Arena Parking Garage is located behind and attached to MVP Arena. It can be accessed from either Beaver St. or Market St. Use street number 100 for GPS.
For Albany FireWolves, rate is $10 per vehicle (6'6" clearance). Cash and cards are accepted methods of payment. Rates charged at surrounding garages and lots may differ and are not controlled by MVP Arena.
If parking in MVP Arena Parking Garage, use the arena entrance located on level 3.
Parking in the MVP Arena Parking Garage will be limited due to construction. For additional parking options near MVP Arena, please visit Park Albany
As of Feb. 11, 2022 masks are no longer required. Patrons who are more comfortable wearing one are encouraged to do so. Patrons are not required to show proof of vaccination or negative test result. This policy is subject to change.