About Us
Albany's MVP Arena continues to have great success. Renamed in January 2022, MVP Arena is "Upstate New York's Premier Sports and Entertainment Facility."
Owned by Albany County and operated by ASM Global, the world's leading producer of entertainment experiences, MVP Arena has an adaptable seating capacity between 6,000 and 17,500. Since Frank Sinatra christened the building on January 30, 1990, more than eighteen million patrons have walked through the turnstiles.
As a multi-purpose facility, MVP Arena has hosted a variety of events, including concerts, family shows and sporting events, averaging 165 events each year.
In 2000, MVP Arena ranked 14th nationally in total concert attendance, higher than arenas in Philadelphia and other major markets.
Sell-out concerts at the Arena have included Fleetwood Mac, Celine Dion, Blake Shelton, Thomas Rhett, John Mayer, Jonas Brothers, Kenny Chesney, Elton John, Ariana Grande, Mumford & Sons, Panic! At The Disco, Metallica, Justin Timberlake, Phish. Family shows have included Disney on Ice, the Harlem Globetrotters, Sesame Street Live, Marvel Universe Live, Hot Wheels Monster Trucks Live, Jurassic World and Monster Jam.
---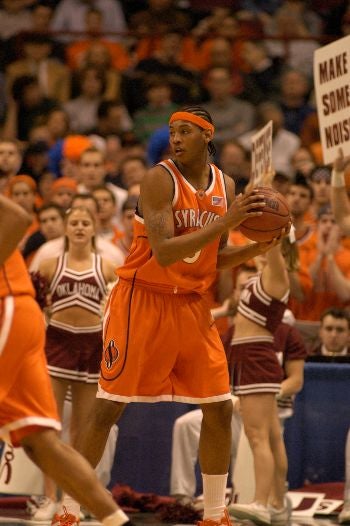 In addition to being a regular Northeast concert stop, the Arena has developed into a sports fan's dream. MVP Arena is home to the Siena Saints Division I Men's Basketball team and the Albany FireWolves of the National Lacrosse League. Other sporting events entertaining fans of the Capital Region include the NYSPHSAA State Wrestling Championship, Mayor's Cup Ice Hockey, WNBA pre-season, high school basketball and CrossFit regionals.
MVP Arena was a proud host of the NCAA Frozen Four in 2001, receiving kudos from NCAA executives for the hospitality shown to the participants and fans alike. The first ever FanFest was held in conjunction with the Frozen Four and has been incorporated into future festivities.
MVP Arena is a regular host to premier NCAA events. In 1995, the arena hosted the first sold-out NCAA Men's Basketball Championship East Regional First and Second Rounds in the nation. The Arena hosted the NCAA Hockey National Championships in 1992 and the NCAA Hockey East Regional in 1994, 1996 and 1998. The NCAA Hockey East Regional returned in 2000 and college hockey's National Championship took place in 2001. The NCAA Wrestling National Championships visited Albany for the first time in 2002, and the NCAA Men's Basketball Championship East Regional took to the Arena's hardcourt in 2003. In 2004, 2006, 2008, 2010, 2016, 2021 & 2022 the Arena welcomed back the Division I NCAA Men's Ice Hockey Regionals. In 2015, we hosted NCAA Women's Division I Women's Basketball Regionals for the first time with returning appearances in 2018 and 2019.
MVP Arena has developed a rich history of events over the past thirty-two years. Albany County, ASM Global and the Capital Region look forward to a future filled with the biggest names in sports and entertainment.
For more fun facts about MVP Arena, visit our Did You Know? page.